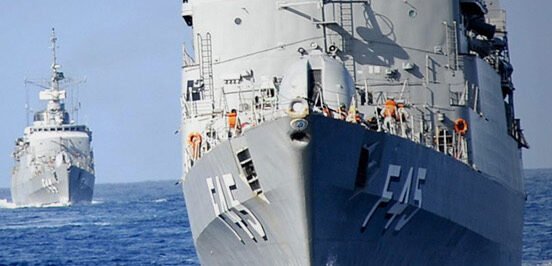 SISGAAZ – MONITORING SYSTEM OF THE BLUE AMAZON
The Management System of Amazônia Azul (SisGAAz) has as its mission to monitor, continuously and in an integrated manner, the Brazilian Jurisdictional Waters and the international areas of Brazilian responsibility for the implementation, wherever necessary, of Relief and Rescue operations.
SisGAAz, when deployed, will integrate a network of terrestrial and marine sensors, command and control centers, air and environmental monitoring in order to enable the control of the strategic mobility of areas and rapid response in case of threat, emergency, environmental disaster, conflict or criminal activity.
The technical services provided by Fundação Ezute, which acts as a Technical Consultant of the Brazilian Navy, has enabled the elaboration and dissemination by the Force of a public consultation (Request for Proposal – RFP) for a Defense System with an open design, with the definition of the missions to be performed, capabilities and performance to be obtained, whereby the participants of the process should propose the technological solutions.