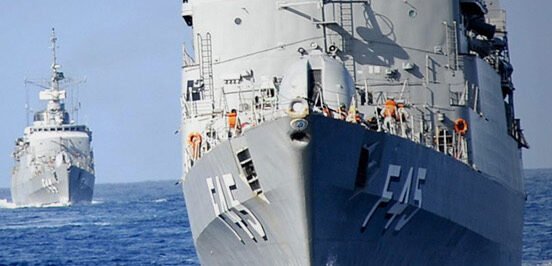 MANSUP – SURFACE ANTI-MISSILE SHIP
Fundação Ezute runs the project of integrated management that articulates and oversees the process of developing a National Anti-ship Surface Missile (MANSUP).
The overall scope of the project consists of the development and manufacture in Brazil of prototypes of the MANSUP, of a performance similar to that of the EXOCET MM40‑B1 in order to be its substitute. It is a missile for naval use, Surface-to-Surface.
Since 2010, Fundação Ezute integrates the work of different suppliers and of the three companies hired to develop the technology of this intelligent missile, designed to perform "sea skimming" flights. This should be achieved from the joint work to be developed by Fundação Ezute and by the Contracted parties. Three prototypes of the missile will be tested before the beginning of the Brazilian version enters the industrial process.
BRAZILIAN ARMY
The National Defense Strategy, approved in 2008 and revised and updated in 2012, affirms that the protection of the borders is vital for national sovereignty. Therefore, it appears explicitly in the role of the constitutional responsibilities of the Brazilian Army (EB). Based on this guideline, Fundação Ezute decided voluntarily to work in line with the processes and methods whose adoption and implantation would be required to comply with the important mission.
The guidelines of the project were presented to the command of Force in the first half of 2010 and, after adaptation to the timetable and the methods of work of the Ministry of Defense, it was incorporated into the cast of the permanent strategic projects of the EB – currently known as SISFRON. Articulated at all levels with the SIVAM, adopted by the Brazilian Air Force from 1997, and SisGAAz, under the responsibility of the Brazilian Navy, the plan for the protection of terrestrial borders contains the basic lines of how it will be possible to align the most up-to-date technologies in the area of processing of large masses of information with the physical presence of the surveillance devices and actions that already exist in the arsenal of EB.
BRAZILIAN AIR FORCE 
Fundação Ezute, through its predecessor, Fundação Atech, led projects that ensured the conquest of technological independence of the country in its air traffic system, thereby marking a decisive presence in a vital step in the history of Brazilian aviation